We know that phoning while driving, even using a Bluetooth hands-free kit, devotes part of your attention to the conversation to the detriment of your vigilance on the road. Needless to deny it, many of us do. Some even place themselves illegally by typing some SMS or emails, exposing themselves to a class 4 ticket: 135 euros and a withdrawal of three points on the driving license. Logi offers the Zero Touch Air Vent, an intelligent smartphone support that allows you to control the main functions of your mobile phone, using voice commands, for these compulsive users and other "heavy rollers". A priori a clever product and which can easily be installed in any car.
For this, the Zero Touch Air Vent comes in the form of a small magnetic support to be installed on the car's ventilation grilles. This is the first constraint to take into account before purchasing this product. Indeed, depending on the configuration of the dashboard of your vehicle, the Air Vent may not ideally find its place there.
We installed it on several models (VW Passat, Mercedes Class, Nissan Qashqai, etc.) without problem. However, in a Mini Countryman, the very close position of the ventilation grille and the steering wheel meant that the smartphone screen was partially hidden (see our video below). A somewhat restrictive detail when using a navigation application.
Easily accessible basic functions
If the interior configuration is suitable, the Zero Touch fits securely on its ventilation grille and the smartphone too. This is maintained thanks to a metal pad (delivered by Logi) which must be glued to the back of the smartphone, so that it is magnetized on the Zero Touch. As soon as the two devices come into contact, the Bluetooth connection is automatically established and the Logi Zero Touch application (to be downloaded for free) is activated in the background.
From there, voila: you can make calls, dictate text messages or emails, enter a destination in your navigation application or even say the name of an artist you want to listen to … all this by voice. You must first choose which email account to use or which navigation or music application to associate with voice commands. And for that, all you need is a simple configuration in the Logi Zero Touch mobile application.
Nothing complicated. In a few clicks, you can associate, for example, your Spotify, Gmail and Waze accounts with Zero Air Vent. but you can also choose a Deezer account for your music, the Google Maps or Sygic app for navigation or an Exchange account for emails. There are other compatible apps, but it would be tedious to list them all. Anyway, once the application is configured, you just have to communicate with the Zero Touch Air Vent by simple voice commands, which also work quite well, but require that the atmosphere is calm in the passenger compartment.
Since our video review, we have continued to use the product. A long family trip by car, for example, showed us that it would have been interesting to find a function to put certain functions of the Zero Touch to sleep. For example, temporarily turn off email notifications while you are driving and the rest of the family is asleep in the car, but still have the option of making a call.
Logi has however provided an automatic response message which allows you to notify people who try to contact you that you are driving. But nothing selective and fairly specific in our opinion. The idea of ​​establishing a list of privileged contacts, for example, would make it possible not to miss the call from the spouse or the boss.
This accessory will also have to evolve in terms of SMS. We noticed – still since our shooting – that the history of an SMS conversation sent by voice dictation did not always appear on the smartphone, depending on the Android SMS client installed. Here in any case, according to us, some tracks of software improvements concerning the Logi Zero Touch Air Vent.
Ebay.com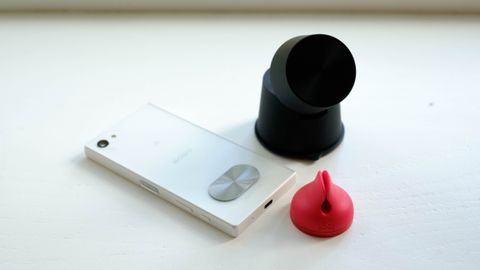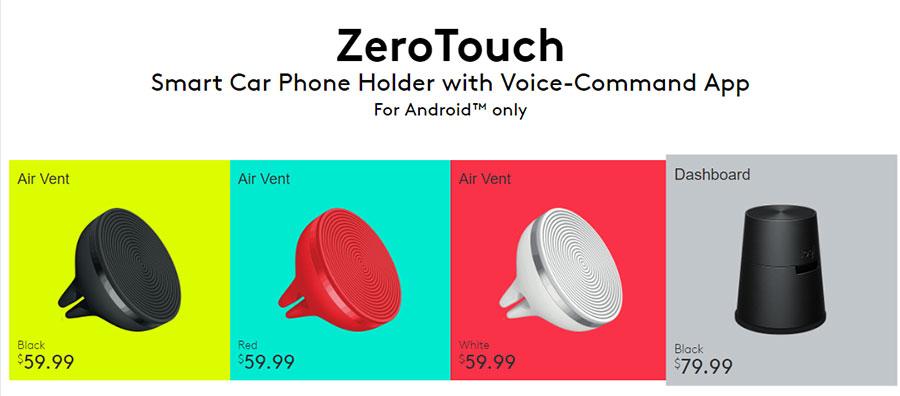 Logi ZeroTouch first drive — hands-free made easy
If...
Logitech Zero Touch Review
Log...
Alexa in my car - Logitech Zerotouch
Eve...
Logi Zero Touch Review | The Best Voice Assistant in the Car
Log...
ZeroTouch - Dashboard Installation
In...